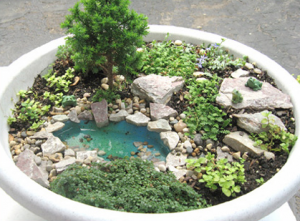 Becky Watts from Lockwoods Garden Center in Hamburg, NY will be talking about fairy gardens. She'll be bringing examples and doing a couple of gardens at the meeting.  Visit Lockwood's website.
Don't forget elections are being held at this months meeting. Anyone who's a member can run, most officers can hold a three year limit, but have to be re-elected each year. Board members serve for a 2-3 year term and we currently have one opening.
You do not have to be a member to attend, we ask that you consider joining the club after your third visit. Family membership is $25 for a year.