Larry & Lily Nau from Bergen Water Gardens will give a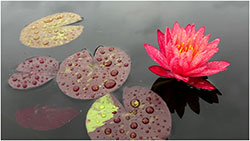 presentation on hardy water lilies.  If you ordered tubers, they will be here. These plants are our 2018 project plants.  Take a photo of your lily in full bloom and bring the photo in Sept for a chance to win prizes!
It is also election month.  PLEASE consider running for the board.  We are in need of two new board members and a President.