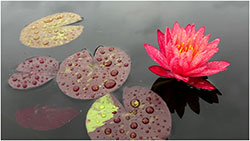 This years project plants are hardy water lilies.  $20 an unpotted tuber.  Click here for a list, please place order on Friday or email dawnmd@gmail.com.  Tubers will be in next month (April).
This month we are going to have exciting pond keeping trivia game with beautiful prizes!  Don't forget your dues are due $20 for a single $25 for a family!
Dawn D will bring snacks, see you there!