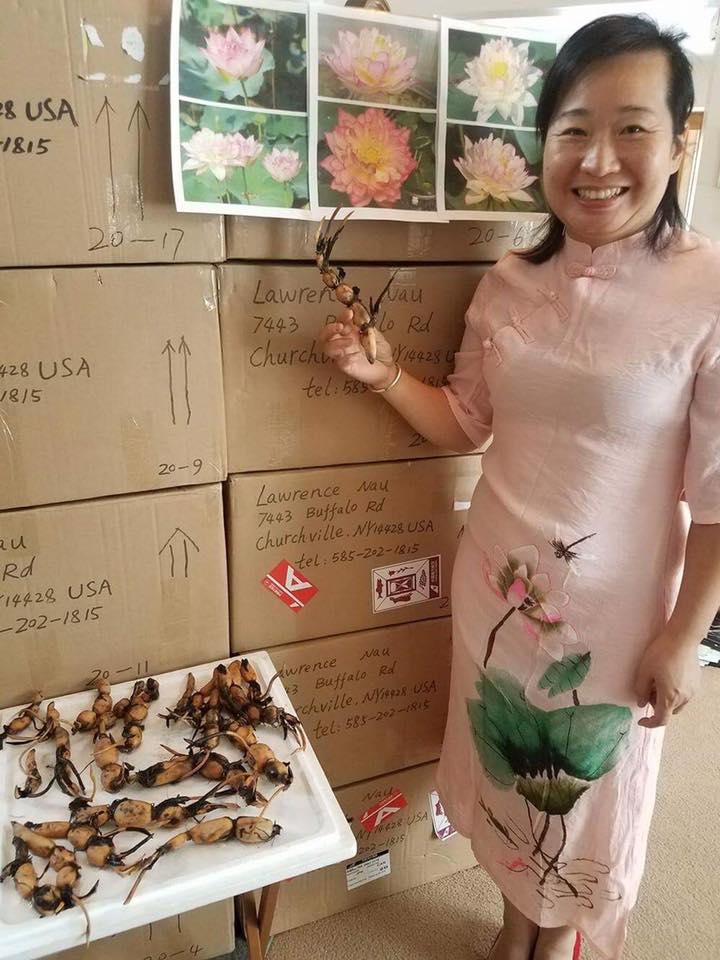 Lily Lui from Bergen Water Gardens will be our guest speaker.
Lotus tubers for this years project plant are in.  Lily will be on hand to give tips on planting and growing the plants.  For a video  click here.
Lily will also be the judge in September, on this project plant.
Volunteers are needed this Saturday at 9am to clean the clubs Erie County Fair pond.  Please consider giving the club a hand.