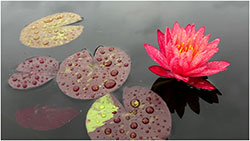 The September meeting is the Project Plant judging.
Bring in a picture of the lily you purchased earlier in the
season. They will be judged by the membership. 1st
place is $25 cash, 2nd place $10. You can enter more
than once, but only one prize per member.
We will also conduct a group discussion. Bring in your
questions to the meeting and we will address as many
as we have time.
Newsletters 2018
Jan(no meeting) Feb March April May June July Aug Sep Oct Nov Dec